Tag
Social Affairs & Rehabilitation Centers
Article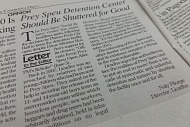 Prey Speu Detention Center Should be Shut for Good
June 8, 2016
Prey Speu "Social Affairs" center has made the headlines again recently following the decision by the Phnom Penh Municipality to keep the detention facility open despite Prime Minister Hun Sen's support for its closure (Cambodia Daily, "Officials Keep Prey Speu Open After PM's Rebuke", June 3, 2016).
Statement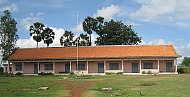 LICADHO Calls for Immediate Closure of Prey Speu Center Following Two Deaths
November 3, 2015
Following the deaths of two people unlawfully detained in the Prey Speu "Social Affairs" Center after having been arbitrarily arrested prior to Pchum Ben, LICADHO calls on relevant authorities to investigate the deaths and reiterates calls for the prompt closure of Prey Speu and all other such centers operating outside the criminal justice system. These are the second and third such deaths in less than a year.
Statement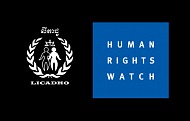 Death in Prey Speu Highlights Detention Center Abuses
December 7, 2014
The Cambodian government should promptly close all centers arbitrarily detaining people outside the criminal justice system, LICADHO and Human Rights Watch said today. The abusive nature of these centers was highlighted by the death on November 26, 2014, of a man who was arbitrarily detained and denied medical treatment at the Prey Speu center outside Phnom Penh.
Statement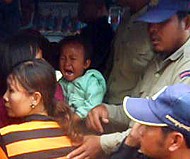 Detained Borei Keila Residents Must Be Released from Prey Speu Center
January 12, 2012
We, the ten undersigned civil society organizations, call for the immediate release of Borei Keila residents detained yesterday and since unlawfully detained at the Prey Speu Social Affairs Center. We also call for the permanent closure of the Prey Speu center, which has been proven time and again to be nothing more than an extra-judicial detention facility.
Report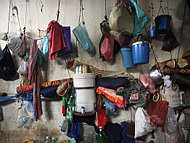 Cambodia Prison Overcrowding Crisis Only Getting Worse
July 4, 2011
One year after LICADHO warned that Cambodia's prisons were in danger of becoming the world's most overcrowded, the country's inmate population continues to spiral out of control.
In late April 2011, Cambodia's total prison population stood at 15,001, a 12.6% increase over March 2010. That figure brought prison occupancy to 179%, keeping Cambodia's prison system among the 25 most overcrowded in the world. The system could overtake the top spot by 2019 if current trends continue.
Document
Letter to the Editor: Government Must Shut Down Prey Speu
July 20, 2010
On July 20, 2010, LICADHO President Dr. Pung Chhiv Kek wrote a letter to the Phnom Penh Post's editor calling for the immediate closure of the Social Affairs Center at Prey Speu.
Statement
Punishing the Poor: More Arrests of Street People
July 26, 2009
LICADHO deplores the authorities' renewed campaign to unlawfully arrest homeless persons, beggars, sex workers and other "undesirables" from the streets of Phnom Penh. In recent days, such arrests have led to women and children being sent to stay in a government social affairs center whose staff include alleged rapists and murderers, and to sex workers who have HIV/AIDS being detained at an NGO shelter where they were denied their life-sustaining anti-retroviral medicines.
"Once again, the government is treating poor people who live and work on the streets as though they are criminals," said LICADHO director Naly Pilorge. "This has nothing with to do with actually trying to help these people - it is simply intended to drive them off the streets in order to 'beautify' the city."
Statement
Illegal arrests & Social Affairs centers: Time for Government action, not more denials
November 9, 2008
The Ministry of Social Affairs, in a statement dated November 4 and published in Rasmei Kampuchea newspaper on November 6, repeated its assertion that poor homeless people had stayed at the centers "on a voluntary basis" to receive vocational training and other services. The statement assured human rights and other civil society groups that there was no reason for concern about the centers.
On November 6, the day the statement was published, LICADHO staff were permitted to enter the Prey Speu center, in Phnom Penh's Chom Chao district, for the first time after months of being refused access. Inside, they found that center staff who have been implicated in grave abuses against detainees in the past - and whom LICADHO has asked the government to suspend pending a full investigation - continue to work there.
In addition, LICADHO found irrefutable evidence that people had been forcibly detained there. Scrawled on the walls of two rooms in one of the center's buildings were messages written by former detainees, such as "Detained in a miserable prison" and "Pity me, help me". One detainee wrote of living "in terror [and] under oppression" there. Another etched the words "Hell life", in English, into a wall.
Photo Album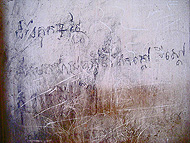 Walls that Talk - Prey Speu Social Affairs Center
November 8, 2008
Walls that Talk, messages written by former detainees in Prey Speu Social Affairs Center. Photos taken by LICADHO on November 6, 2008.
Article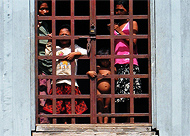 Cambodian Government Operating Unlawful Detention Camps in Phnom Penh, Locking up Homeless, Beggars and Sex Workers
July 2, 2008
In a bid to clean up the streets of Phnom Penh, the government has been removing the homeless, beggars and sex workers and dumping them in two detention centers supposedly for rehabilitation and education. The reality however is that these people are being unlawfully detained and forced to live in appalling conditions where meals consist of a small plastic bag of rice and a bucket in the middle of the room serves as a communal toilet.
Statement
Unlawful Detention Camps must be Closed
June 28, 2008
The government should order the immediate and complete closure of two Social Affairs centers in which men, women and children have been unlawfully detained, and ensure an end to any further arbitrary arrests and detentions, LICADHO said today.
"These two centers, and any others like them, must be closed because their main purpose is to detain people completely unlawfully," said LICADHO director Naly Pilorge. "This is an institutionalized program of unlawful detention by the government which is morally and legally indefensible."
One of the centers is in Prey Speu, Chom Chao commune of Phnom Penh and the other is on the site of a former Khmer Rouge prison and execution camp on Koh Kor, an island in Saang district of Kandal province. Both centers are run by the Phnom Penh Municipal Social Affairs Department.
Photo Album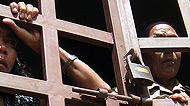 Koh Kor Social Affairs Center
June 28, 2008
Koh Kor Social Affairs Center, an institutionalized program of unlawful detention by the government. Photos taken by LICADHO on June 17 & 19, 2008.