Topic
Expression & Assembly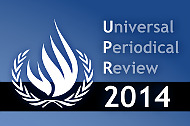 Documents
Submissions to the UN's Universal Periodic Review for Cambodia
January 28, 2014
Today, the United Nations will conduct a Universal Periodical Review (UPR) of Cambodia to look into some of the key human rights issues affecting the country, from systematic attacks against human rights defenders to labour trafficking and obstacles against basic freedoms such as right to assembly and expression. LICADHO, by itself and with partners, has contributed to this process by submitting a number of documents.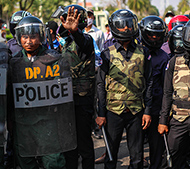 Statement
Latest Crackdown on Peaceful Dissent Further Perpetuates Impunity and Fuels Tensions
January 28, 2014

The Asian Forum for Human Rights and Development (FORUM-ASIA), a Bangkok-based regional human rights NGO representing 47 member organisations from 16 countries across Asia, registered its strongest condemnation of the Cambodian government's violent suppression of demonstrators, rights observers and media personnel at a mass rally held in Phnom Penh on 26 January 2014 which left at least 8 people injured.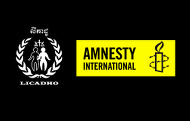 Statement
Universal Periodic Review: Address Cambodia's Human Rights Crisis
January 26, 2014

Ahead of the UN Universal Periodic Review (UPR) hearing for Cambodia on 28 January 2014, the Cambodian League for the Promotion and Defense of Human Rights (LICADHO) and Amnesty International call on UN member states to address the country's current human rights crisis.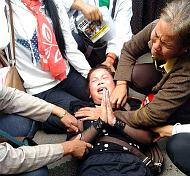 Statement
Cambodia: Harassment, Arrest, and Detention of Human Rights Defenders Continue
January 22, 2014

FIDH and the OMCT, within the framework of the Observatory for the Protection of Human Rights Defenders, the Cambodian Human Rights and Development Association (ADHOC), the Cambodian League for the Promotion and Defense of Human Rights (LICADHO), and the Cambodian Center for Human Rights (CCHR) express their concern over the Cambodian authorities' ongoing harassment, arbitrary arrest, and detention of human rights defenders.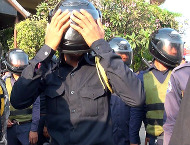 Video
When Prayers Meet Supression: Calling for the Release of the 23
January 21, 2014

On the evening of January 19, 2014, civil society groups gathered nearby the Royal Palace to call for the release of the 23 workers and rights defenders arrested earlier this month, and for an increase in the minimum wage. Security guards and police interfered with the peaceful assembly and one association leader was detained overnight.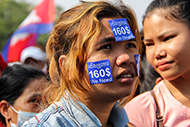 Photo Album
Three Days of Terror: State Forces Crack Down on Garment Factory
January 10, 2014
On Thursday, January 2, 2014, Special Command Unit 911 violently cracked down on demonstrating garment factory workers near South Korean/U.S.-owned Yak Jin factory in the Pursenchey district of Phnom Penh, using knives, pipes, slingshots, batons and high-powered rifles, including AK-47 machine guns, to intimidate and injure civilians. The next day, state authorities used live ammunition to clear out the Canadia Industrial Area on Veng Sreng Road of civilians, resulting at least four civilian deaths and 38 hospitalized, 25 of whom suffered from bullet wounds. On Saturday, January 4, authorities then drove out CNRP supporters, including monks, women, and children, from Freedom Park with batons and metal rods. Amidst the chaos, state forces prevented media and rights workers from entering the park.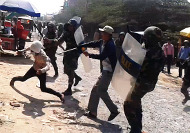 Video
Workers & Political Activists under Attack in Cambodia
January 7, 2014

Year 2014 has opened to a sustained campaign of violence and arrests in Cambodia. This video looks back at events which occurred on January 2,3, and 4, 2014.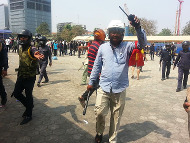 Statement
Peaceful Protesters Expelled from Freedom Park as Military Mobilization Escalates
January 4, 2014

This morning state forces put a violent end to CNRP supporters' long-standing occupation of Freedom Park, also known as Democracy Plaza, an area in central Phnom Penh specifically designated for protest.
This action follows two days of violence, which included the shooting yesterday at the Canadia industrial zone which left at least four civilians dead and dozens wounded.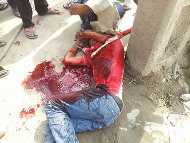 Statement
Civilians killed and injured by security forces amid civil unrest in Phnom Penh
January 3, 2014

LICADHO has confirmed that at least four civilians were shot dead and 21 injured in the worst state violence against civilians to hit Cambodia in fifteen years.
Amid risks of growing civil unrest in Phnom Penh in the aftermath of the shootings, the Cambodian League for the Promotion and Defense of Human Rights (LICADHO) and the Community Legal Education Centre (CLEC) call on security forces and protestors to exercise urgent restraint on both sides to avoid any further bloodshed.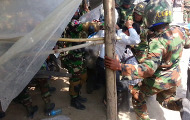 Statement
Military Special Command Unit Deployed to Crackdown on Striking Workers
January 2, 2014

The Cambodian League for the Promotion and Defense of Human Rights (LICADHO) and the Community Legal Education Centre (CLEC) are outraged by today's violent crackdown on striking workers by a military special command unit and the consequent violent arrest of union leaders, garment workers and monks.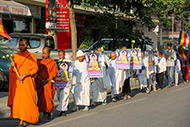 Photo Album
Human Rights Day: Celebrations, Blockades and Protests
December 13, 2013
On the morning of Tuesday, December 10, 2013, groups celebrated International Human Rights Day around the city. Monks and civil society peace marchers converged in front of the National Assembly after a 10-day march from various provincial locations. A group of about 1,000 people, largely consisting of garment workers, celebrated at Wat Phnom. Meanwhile, the CNRP held an event in Freedom Park attended by about 5,000 supporters. The day ended with tension as a 15-person protest in front of the US embassy was forcibly stopped with the deployment of hundreds of military police.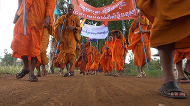 Video
10-day Marches across Cambodia Calling for Justice & Peace
December 9, 2013

Starting December 1st, civil society groups and monks started long marches on five national roads to highlight the need for justice and peace in the country. The groups will converge into Phnom Penh on December 10, International Human Rights Day, and deliver to the National Assembly hand-written petitions by citizens across the country.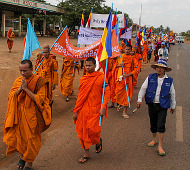 Photo Album
International Human Rights Day Marchers Spark Local Interest and Generosity
December 6, 2013
On Sunday, December 1, 2013, civil society groups, led by monks, began marching from five different provincial locations down five National Roads towards Phnom Penh to commemorate the 65th anniversary of International Human Rights Day. Their goal is to march 20km per day and converge en masse in front of the National Assembly on December 10 to present complaints, concerns and recommendations from people they meet to elected officials. Along the way, marchers are also promoting human rights and educating communities on the teachings of Buddhism.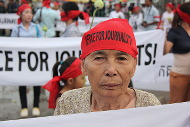 Statement
Vigil to end impunity against journalists in Cambodia
November 21, 2013

On November 23rd, 2013, the international community will mark the Third International Day to End Impunity. In Cambodia, impunity continues to be one of the greatest obstacles to strengthening the rule of law and allowing citizens of the country to receive Justice. We are inviting reporters, media workers and victims who have been denied justice as a result of impunity to express their solidarity by joining together where journalist Khim Sambo was killed in 2008 and call the government to provide Justice.
Briefing Paper
Reporters Killed in Cambodia since 1993
November 21, 2013
This briefing paper offers brief capsule on all of the reporters killed in Cambodia since 1993.