Topic
Expression & Assembly
Statement
A Symbol of Peace Turned Inside Out: Two Students Entrapped
August 19, 2013

The Cambodian Community Legal Education Center (CLEC) and Cambodian League for the Promotion & Defense of Human Rights (LICADHO) call on the authorities to drop all charges against students Tut Chanpanha and Sok Dalis. We similarly call for charges against small shop owner Lim Lypaeung and Hiv Borin to be dropped.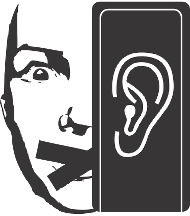 Statement
Keep Media Free: Unrestricted Access to Social Media
August 7, 2013

We, the undersigned civil society groups, urge Metfone, an Internet service provider (ISP) registered and operating in Cambodia, to issue a full explanation of today's temporary blocking of Facebook, as well as the ongoing unavailability of the Ki-Media website.

Earlier this morning, at about 9 AM, Metfone users began to report that they were denied access to Facebook. The outage lasted for more than three hours.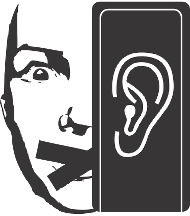 Document
We All Need Voices and Choices: Dear Parliamentary Candidates
July 7, 2013
We, the staff and members of the civil society groups listed, and our partners, families and friends, who are registered voters throughout Cambodia, will only consider voting for members of parliament of all political parties that keep the media free at all times.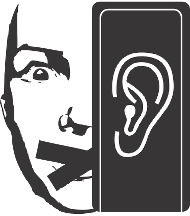 Statement
We All Need Voices and Choices: Civil Society Urges Government to Keep Media Free
July 1, 2013

We, the undersigned civil society organizations, welcome the government's decision to rescind shocking measures issued last week to censor Cambodia's local news media in the final weeks before the July 28 National Assembly elections, and condemn the decision ever to implement such measures. We remain deeply concerned about an order to ban foreign news reporting of election polling which will come into force five days before the vote.

We condemn this ban in the strongest possible terms and urge the government to remove all restrictions on the news media during this critical pre-election period. We also call for the government to guarantee that it will not repeat its attempts to censor the airwaves or any other media, including social media on the internet.
Statement
Ex-Governor's Slap on Wrist for Shooting a Stark Contrast to Harsh Penalties for Human Rights Defenders
June 25, 2013

Cambodian Community Legal Education Center (CLEC) and Cambodian League for the Promotion & Defense of Human Rights (LICADHO) welcome the conviction of former Bavet governor Chhouk Bandith for shooting three garment workers last year, but condemn the light sentence – one-and-a-half years in prison – for actions that amounted an attempted triple-homicide.

The sentence is little more than a slap on the wrist, and is emblematic of Cambodia's pervasive culture of impunity for the well-connected elite.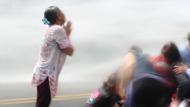 Video
Water Cannons Used against Peaceful Land Protesters in Cambodia's Capital
May 30, 2013

This morning near Phnom Penh city hall, authorities called in three fire trucks, which used high-pressure water from their hoses to disperse peaceful protesters from the Boeung Kak, Borei Keila and airport communities. Firefighters also targeted some community members who came to rescue colleagues who had fallen down due to the impact of the water. This video was taken at the scene.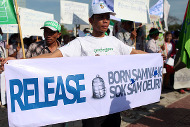 Photo Album
International Labour Day 2013 in Cambodia
May 1, 2013
On May 1, 2013, between 6,000 and 7,000 garment workers, union leaders, local communities, motodops, students, NGOs and others gathered in Phnom Penh to mark International Labor Day. The group marched from Freedom Park to the National Assembly in Phnom Penh, calling for living wages, improved working conditions and for justice in the Born Samnang/Sok Sam Oeun and Chhouk Bandith cases. This album contains a selection of photos from the march.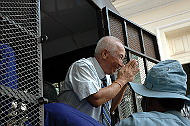 Statement
Appeal Court Orders Release of Mam Sonando, Kan Sovann and Touch Ream
March 14, 2013

We, the undersigned civil society groups, welcome the Court of Appeal's long-overdue decision today to release independent radio station owner Mam Sonando and his two co-appellants, Touch Ream and Kan Sovann, but caution that a long road remains to rehabilitate Cambodia's democracy ahead of National Assembly elections in July.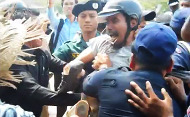 Video
Police and Security Guards Use Excessive Force to Disperse Peaceful Boeung Kak Protesters
March 13, 2013

On the morning of March 13, 2013, a group of military police and police officers, accompanied by district security guards, stormed a peaceful protest by the Boeung Kak Lake community. In what turned out to be the most violent crackdown against this community, five citizens were left injured, including broken teeths and bones.
Statement
Police Beat Boeung Kak Protesters, Leaving Five Injured
March 13, 2013

Authorities' escalated their ongoing crackdown on the Boeung Kak Lake community today, as police launched a brutal attack on demonstrators who had gathered in a public park outside the Prime Minister's house.

Three people were detained and five were seriously injured, including Lous Sokorn, the husband of imprisoned Boeung Kak rights activist Yorm Bopha. The demonstrators were calling for the release of Bopha, who has been designated a Prisoner of Conscience by Amnesty International.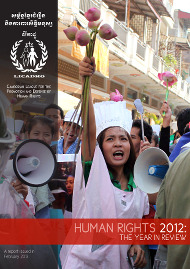 Report
Human Rights 2012, The Year in Review
February 18, 2013
The human rights situation in Cambodia began 2012 teetering on the edge of a precipice, and by the end of the year had fallen off the cliff, according to a new report from LICADHO.

The past year was the most violent year ever documented in terms of the authorities using lethal force against activists, according to the report, "Human Rights 2012: The Year in Review." The year also saw four deaths related to conflicts over natural resources, a growing atmosphere of fear and intimidation and the mass arrests of activists.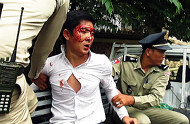 Article
2012 in Review: Use of Force Against Peaceful Protests
February 13, 2013

As the frequency of land grabs has grown, so has the sense of desperation for Cambodians faced with eviction. The perpetrators of land grabs – from business leaders to police to hired hands who carry out actual evictions – operate with near complete impunity. Recourse to the notoriously corrupt judiciary is not an option. For the average Cambodian, the only avenue that offers the prospect of success is civil disobedience, namely public protest and individual action.

The government has become increasingly aggressive in attempting to shut down this avenue as well, despite the fact the vast majority of citizen protests documented by LICADHO during 2012 have been peaceful. Violence is often the government's tactic of choice.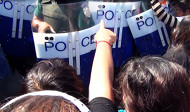 Statement
Legal Persecution of Land Rights Activists Must End and Yorm Bopha Should be Released Immediately and Unconditionally
December 27, 2012

The Phnom Penh Municipal Court convicted Yorm Bopha on a trumped up charge and sentenced her to three years' imprisonment. The charges against her and three other defendants were purportedly in connection with the beating of a suspected thief, but the real case against her is crystal clear – she, and the rest of the Boeung Kak community land activists are thorns in the side of the authorities, and they need to be silenced.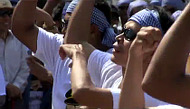 Video
Cambodian Gangnam Style: Dancing To End Evictions
December 19, 2012

From December 8th to December 17th, more than 42,000 Cambodians across the country celebrated "International Human Rights Day". Events were held to highlight land, labor, and human rights with the unifying slogan "We All Need Justice & Freedom!". The final event took place in Phnom Penh the morning of December 17th, when organizers & volunteers danced to a land-rights themed rendition of "Gangnam-style" in front of the National Assembly wearing t shirts which had been endorsed by over 11, 000 Cambodians. Participants also presented over 40,000 signatures calling for an end to evictions in Cambodia coordinated by Amnesty International volunteers living in France, Germany, New Zealand & South Korea.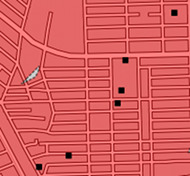 Statement
New Circular Aims to Shut Down Internet Cafes in Cambodia
December 13, 2012

The government has issued a new circular ordering the closure of all Internet cafes within a 500 meter radius of schools and educational institutions – an order that, if implemented, would amount to a near-complete ban on such businesses in central Phnom Penh.

The circular, issued by the Ministry of Posts and Telecommunications on November 12, 2012, also provides for further restrictions not limited by this school buffer zone. All Internet cafes are also required to forbid playing "all kinds of games," essentially equating such activity with viewing pornography or committing crimes