Tag
Freedom Park Violence 2014
The material below covers the cases of 19 men and women arrested and wrongfully imprisoned between September 29 and November 18, 2013. The 19 are a diverse group of activists made up of monks, opposition party members and long-term land rights campaigners.
Flash News
Appeal Court Upholds Conviction of CNRP Activist Ouk Pich Samnang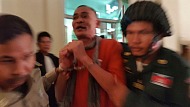 July 20, 2016 This morning, the Phnom Penh Appeal Court upheld CNRP activist Ouk Pich Samnang's conviction, in a case relating to an October 2014 protest in which he had been injured by Daun Penh district security guards.
Samnang had been tried and convicted in September 2015 of intentional violence and obstructing authorities and sentenced to two years in prison, in a decision largely decried due to lack of evidence and contradictory witness testimony.
During the appeal hearing, held on June 30, 2016, Samnang repeatedly challenged the legitimacy of his conviction, denied having committed any violence and expressed skepticism that his appeal would be allowed. Witness testimony was once again contradictory and limited evidence was presented to justify the trial court's decision.
Ouk Pich Samnang has been detained for exactly one year today, alongside 17 other opposition members and activists detained within the last year.
Related Material:
Statement
LICADHO condemns the conviction and sentencing of 11 CNRP officials and supporters
July 21, 2015
This afternoon, 11 officials and supporters of the Cambodian National Rescue Party (CNRP) were convicted of charges relating to insurrection and sentenced to between seven and 20 years imprisonment. They were taken to CC1 prison immediately following the sentencing.
Article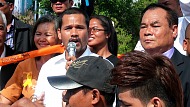 Spotlight on The 19: The Freedom Park "Insurrectionists"
February 24, 2015
The trial of 11 Cambodia National Rescue Party (CNRP) members and supporters was due to be held yesterday at 8 am at the Phnom Penh Municipal Court. Last Thursday, and at very short notice, lawyers for the 11 were informed that the hearing had been postponed. All have been charged with offences they are alleged to have committed during violence which took place at Freedom Park on July 15, 2014. This is the third time there has been a delay in hearing the criminal case against them. Five of the 11 - Meach Sovannara, Sum Puthy, Tep Narin, Ouk Pich Samnang, and Ke Khim - are among the group of 'Free the 19' detainees currently imprisoned in Prey Sar's Correctional Center 1 and Correctional Center 2 .
Statement
Veng Sreng Anniversary: Still no Justice for the Dead, Missing and Injured
January 1, 2015
One year on from the state violence of early January 2014 which led to the deaths of at least four men and the hospitalization of dozens, the disappearance of a teenage boy and the wrongful imprisonment of 23 union leaders, activists and workers, we the undersigned civil society organizations condemn the lack of progress made in investigating these human rights violations and in punishing those responsible.
Statement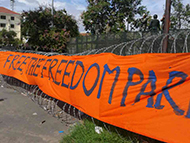 LICADHO Condemns Politically Motivated Allegations Against CNRP Officials and Supporters
December 22, 2014
Eleven officials and supporters of the opposition Cambodia National Rescue Party (CNRP) have recently been summonsed to appear for trial at the Phnom Penh Municipal Court on December 25, 2014, to answer charges of either leading or participating in an "insurrectionary movement." LICADHO strongly condemns the continued criminal proceedings on these politically motivated allegations and takes this opportunity to release a detailed timeline of events since July 15, 2014, showing the course of criminal proceedings against opposition party members and supporters alongside political negotiations between the ruling Cambodia People's Party (CPP) and the opposition CNRP.
Briefing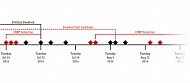 Freedom Park Violence, CNRP Arrests, and Political Deal: Timeline of Events July – November 2014
December 22, 2014
The violence that erupted at Freedom Park on July 15, 2014, led to a series of politically orchestrated events at the hand of the ruling Cambodian People's Party (CPP). The arrests of various officials from the Cambodia National Rescue Party (CNRP), including elected Members of Parliament (MPs), alongside ongoing political negotiations offers clear evidence that the judiciary is firmly within the hands of the CPP, once again raising serious concerns about the legitimacy and independence of Cambodia's legal system.
Statement
LICADHO Calls for the Release of the 19 Men and Women Wrongfully Imprisoned in Prey Sar's CC1 and CC2 Prisons
December 8, 2014
On Wednesday, Cambodia will celebrate International Human Rights Day. LICADHO takes this opportunity to recall attention to the 19 men and women who have been wrongfully imprisoned following a recent spate of arrests in Phnom Penh. LICADHO condemns these imprisonments and the continued abuse of the judicial system by the ruling party and well-connected individuals.
Statement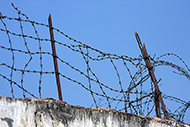 LICADHO Calls for Immediate Family Access to all Three CNRP Youth Leaders Currently Detained in Prey Sar's CC1 Prison
August 20, 2014
LICADHO calls for immediate family access to all three CNRP youth leaders currently detained in Prey Sar's CC1 prison. Khin Chamreun, Neang Sokhun and San Kimheng have now been in pre-trial detention for 18 days and have not been permitted any family visits.
Statement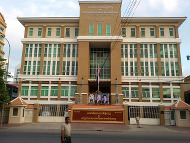 Abuse of the Court to Suit Political Agenda Must Cease and Charges against CNRP Members Should be Dropped
August 7, 2014
We, the undersigned organizations, condemn the flagrant abuse of the Cambodian legal system and the trumped up charges that have been used to manipulate the outcome of political negotiations between the Cambodia National Rescue Party (CNRP) and the Cambodian People's Party (CPP), following the latest arrests of three CNRP youth members, and urges all charges to be dropped.
Livestream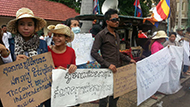 CNRP President Returns Amid Threat of Further Arrests
July 18, 2014
Tomorrow morning at 9 am, Cambodia National Rescue Party (CNRP) President, Sam Rainsy is scheduled to arrive at Phnom Penh airport after a short trip to France. During the last week, seven CNRP MPs elect and one grassroots activist have been charged with a number of offences and sent to pre-trial detention following violent clashes between district security guards and CNRP supporters that took place at Freedom Park on July 15. The CNRP has asked its supporters to attend the airport to meet the party President. Follow LICADHO's Livestream as events unfold.
Statement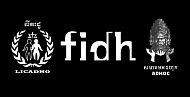 Seven Opposition MPs Detained Amid Ongoing Restrictions on Peaceful Assembly
July 18, 2014
The Cambodian government must release all seven Members of Parliament (MPs) and one official of Cambodia's main opposition party, the Cambodia National Rescue Party (CNRP), and immediately lift the ban on public gatherings of more than 10 people, FIDH and its member organizations the Cambodian Human Rights and Development Association (ADHOC) and the Cambodian League for the Promotion and Defense of Human Rights (LICADHO) said today.
Statement
Civil Society Groups Condemn Baseless Charges and Call for an End to Violence and Repression
July 17, 2014
We the undersigned civil society groups condemn the unfounded charges against seven Cambodia National Rescue Party (CNRP) MPs-elect and one CNRP grassroots leader. We call for their immediate and unconditional release and for all charges to be dropped.
All eight were arrested in connection with the violence of July 15 in Freedom Park and charged under Cambodia's Criminal Code articles 28 and 218 (instigating aggravated, intentional violence), 495 (inciting others to commit a felony) and 459 (leading an insurrectional movement). The latter charge carries a sentence of up to 30 years' imprisonment.
Livestream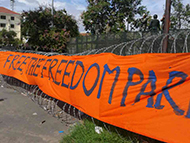 The day after Freedom Park violence: Five MPs at Court
July 16, 2014
After violent clashes between security guards and Cambodia National Rescue Party (CNRP) supporters at Freedom Park yesterday, 5 CNRP lawmakers-elect have been brought to the Phnom Penh Municipal Court for questioning. The court is heavily barricaded but CNRP supporters are gathering at the barricades. The CNRP are also holding a press conference this morning in response to yesterday's events. Follow events as they unfold.
Statement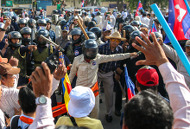 LICADHO Condemns this Morning's Violence at Phnom Penh's Freedom Park
July 15, 2014
LICADHO condemns this morning's violence by protesters and authorities at a gathering at Phnom Penh's Freedom Park. The event which was organized by the Cambodia National Rescue Party (CNRP) descended very quickly into violence following interference by authorities and resulted in a number of serious injuries, the worst of which were suffered by district security guards who had been mobilized to prevent the event from taking place.
Livestream
Workers Forum at Freedom Park
March 8, 2014
Today, March 8, 2014, factory workers, unions, and other members of civil society are planning to gather at the Freedom Park for a public forum on minimum wage and Women's Right. Follow our livestream as events unfold.