Topic
General Human Rights
Flash News
Protestors gather to mark 23rd anniversary of Paris Peace Agreements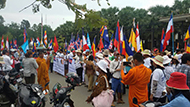 October 23, 2014 This morning over 1,000 peaceful protestors and monks gathered in Phnom Penh to mark the 23rd anniversary of the Paris Peace Agreements.

In recognition of France's role as host and co-president of the peace talks, the protesters began the morning with a forum outside the French embassy during which they asked signatories of the treaty for support. The protesters marched to the embassies of the USA and UK to deliver petitions as a reminder of the Paris Peace Agreements, criticizing Cambodian elections and on-going land disputes in Cambodia, calling for the establishment of a committee to investigate and review the implementation of the Paris Peace Agreements.

The protesters continued to the Australian and Russian embassies before making their way to the National Assembly. This afternoon the march will proceed to the UN offices, Japanese, Indonesian and Chinese embassies.

The march defied a limitation placed by the Phnom Penh municipality on today's events which gave permission for only ten representatives to deliver the petitions.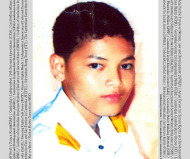 Statement
Rights groups call for an end to enforced disappearances in ASEAN
August 30, 2014

Today, on the occasion of International Day of the Victims of Enforced Disappearances, we, the undersigned organizations, urge ASEAN member states to end acts of enforced disappearances in Southeast Asia.

Cases of enforced disappearances continue to occur in the region. Victims include human rights defenders as well as ordinary citizens. Enforced disappearances also continue to target vulnerable groups, such as children. Three new cases of enforced disappearance that took place over the past year clearly illustrate this worrying pattern.
Report
Submission to the Human Rights Committee's Task Force for the Adoption of the List of Issues on Cambodia
July 23, 2014
This week, as 8 opposition party members have been provisionally released from prison but remain accused of spurious charges for leading an insurrection and inciting violence, the Human Rights Committee's Task Force meets to adopt the issues that will be considered by the Human Rights Committee in March 2015 when it assesses Cambodia's compliance with the International Covenant on Civil and Political Rights (ICCPR) for the first time since 1998.

In order to help inform the Task Force's decision, LICADHO and partner FIDH submitted a joint report in April 2014 detailing serious and persistent violations of rights guaranteed under the ICCPR, including: the right to life; the freedoms of expression and assembly; the right to fair trial; and the prohibitions against torture and arbitrary detention.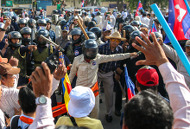 Statement
LICADHO Condemns this Morning's Violence at Phnom Penh's Freedom Park
July 15, 2014

LICADHO condemns this morning's violence by protesters and authorities at a gathering at Phnom Penh's Freedom Park. The event which was organized by the Cambodia National Rescue Party (CNRP) descended very quickly into violence following interference by authorities and resulted in a number of serious injuries, the worst of which were suffered by district security guards who had been mobilized to prevent the event from taking place.
Statement
Phnom Penh Court orders Conviction with Suspended Sentences for 25 Workers and Activists
May 30, 2014

We the undersigned civil society groups welcome the decision this morning of the Phnom Penh Municipal Court to suspend the sentences of the 23 men and two minors arrested on November 12 2013 and January 2 and 3 2014, thereby releasing the remaining 22 detainees. However, we express our extreme disappointment at the convictions of all 25 and the heavy fines imposed on some of them, following what was to all independent observers a deeply flawed trial process.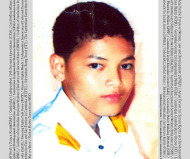 Statement
Public Letter Urging an Immediate Investigation into the Disappearance of Khem Sophath
March 23, 2014

We, the undersigned civil society groups, express our deep concern over the disappearance of Khem Sophath, a 16-year-old boy missing since the violent crackdown by Cambodian security forces against striking garment workers on 3 January 2014 near the Canadia Industrial area on Veng Sreng road, Phnom Penh. We call on the Royal Government of Cambodia (RGC) to take all appropriate measures to immediately, thoroughly and impartially investigate Khem Sophath's disappearance and inform his family of his fate or whereabouts.
Article
Year 2013 in Review: Cambodian Elections
March 18, 2014

2013 was dominated by one event: the National Assembly elections.

Throughout the year, to shouts of "Change! Change!", Phnom Penh saw some of its largest demonstrations in decades. Nine days before the elections, which fell on July 28, opposition leader Sam Rainsy returned from France to a crowd of more than 100,000 people and there was a mood of excitement and anticipation as voting day approached.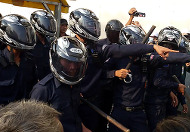 Video
Youth Beaten Bloody during Borei Keila Occupation Clampdown
February 14, 2014

At about 7am this morning, the road leading to Borei Keila was blocked and riot police, military police and security guards were deployed to remove the families from the building. Six people were seriously injured in the ensuing clashes, including one 7-month-pregnant woman.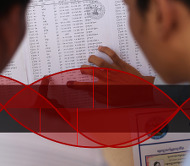 Audio Book
Turned Away: Fraud, Irregularities, and Intimidation during the 2013 National Assembly Elections
February 12, 2014

This audio book compiles key observations from 173 staff and partners who visited over 100 polling stations. There are 19,009 polling stations in Cambodia. As such, this is not intended to be a comprehensive analysis of election day irregularities, but instead offers a snapshot revealing the need for further investigation.

The findings and recommendations were first published in August 2013 in a written briefing paper.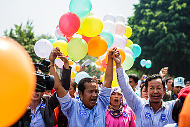 Article
On Global Day of Action, Cambodians Release Balloons to Sky in Solidarity with 23 Arrestees
February 10, 2014
Cambodians nationwide and people across the globe demonstrated unity today with the 23 workers and rights defenders arrested in last month's violent clampdown on striking garment workers, where at least four died and 38 were hospitalized, 25 of which suffered from bullet wounds.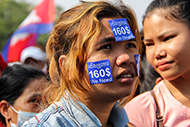 Article
When Freedom Meets Oppression: Timeline of Recent Events
February 9, 2014
LICADHO has compiled a timeline summarizing the series of event leading to and following the January 2-3-4, 2014, lethal clampdown on labour and political demonstrations in Cambodia's capital.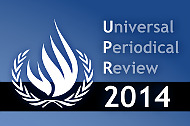 Documents
Submissions to the UN's Universal Periodic Review for Cambodia
January 28, 2014
Today, the United Nations will conduct a Universal Periodical Review (UPR) of Cambodia to look into some of the key human rights issues affecting the country, from systematic attacks against human rights defenders to labour trafficking and obstacles against basic freedoms such as right to assembly and expression. LICADHO, by itself and with partners, has contributed to this process by submitting a number of documents.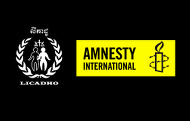 Statement
Universal Periodic Review: Address Cambodia's Human Rights Crisis
January 26, 2014

Ahead of the UN Universal Periodic Review (UPR) hearing for Cambodia on 28 January 2014, the Cambodian League for the Promotion and Defense of Human Rights (LICADHO) and Amnesty International call on UN member states to address the country's current human rights crisis.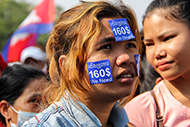 Photo Album
Three Days of Terror: State Forces Crack Down on Garment Factory
January 10, 2014
On Thursday, January 2, 2014, Special Command Unit 911 violently cracked down on demonstrating garment factory workers near South Korean/U.S.-owned Yak Jin factory in the Pursenchey district of Phnom Penh, using knives, pipes, slingshots, batons and high-powered rifles, including AK-47 machine guns, to intimidate and injure civilians. The next day, state authorities used live ammunition to clear out the Canadia Industrial Area on Veng Sreng Road of civilians, resulting at least four civilian deaths and 38 hospitalized, 25 of whom suffered from bullet wounds. On Saturday, January 4, authorities then drove out CNRP supporters, including monks, women, and children, from Freedom Park with batons and metal rods. Amidst the chaos, state forces prevented media and rights workers from entering the park.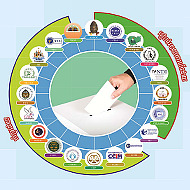 Report
Conduct and Irregularities of the 2013 Cambodian Elections
December 17, 2013
On July 28, 2013, Cambodia held its fifth National Assembly elections since the country's elections organized by the United Nations Transitional Authority for Cambodia (UNTAC) in 1993. Serious flaws have undermined the confidence of many Cambodians in the integrity of the elections and their results.

This joint-report aims to provide a comprehensive view of the problems that have been described in several reports and research conducted on the recent elections.