Topic
General Human Rights
Flash News
Communities Celebrate International Human Rights Day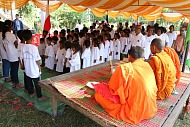 December 10, 2017 More than 3,000 Cambodians have been gathering around the country in over a dozen, mainly rural, locations to celebrate the 69th International Human Rights Day - despite ongoing government restrictions on civil society.
Communities and civil society organisations spoke out about land grabbing, natural resource protection and minority rights in a series of events since Friday.
Despite the current climate of fear, communities, grassroots groups and trade unions demonstrated solidarity in private and public events. Several faced restrictions from local and provincial authorities, including not being allowed to march.
International Human Rights Day is celebrated every year to mark the signing of the Universal Declaration of Human Rights, adopted by the United Nations on 10 December 1948.
Related Material:
Statement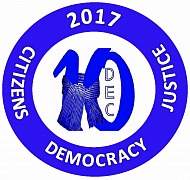 CSOs call for justice and respect for human rights
December 9, 2017
On the eve of International Human Rights Day (IHRD) we, the undersigned members of Cambodian civil society, call for an end to government attacks on human rights defenders and civil society groups and the lifting of unjustifiable restrictions on fundamental freedoms. Respect for fundamental freedoms is a basic requirement for a functioning civil society. It is also guaranteed by the Cambodian constitution and international law. Civil society organisations (CSOs) have been longstanding contributors to Cambodia's post-war peace-building efforts, development and the promotion of human rights and democratic principles. The legitimate work of CSOs must be valued and protected as a fundamental pillar of sustainable development, rather than being wrongly characterised as a threat to national security. Despite this, the space for civil society has been dramatically diminished in recent months.
Statement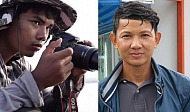 CSOs Call for Immediate Release of Mother Nature Activists
November 14, 2017
We, the undersigned Cambodian and international civil society organisations (CSOs), call for the immediate release of Hun Vannak and Doem Kundy, environmental activists affiliated with the recently deregistered NGO, Mother Nature Cambodia (MNC), who have been wrongfully detained for over two months on spurious charges. We are deeply concerned by the arbitrary nature of their arrest and pre-trial detention, which appears to be an attempt to stifle and punish their legitimate work as environmental human rights defenders.
Statement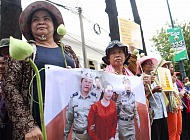 On the First Anniversary of the Grossly Unjust Imprisonment of Land Activist and Human Rights Defender Tep Vanny, CSOs Call for Her Release
August 15, 2017
Tep Vanny, one of Cambodia's most prominent land activists and human rights defenders, will have spent one year in prison on 15 August for defending her community and exercising her human rights. We, the undersigned, condemn her arbitrary imprisonment. We call for her convictions to be overturned, for all ongoing politically motivated and unsubstantiated charges against her to be dropped, and for her immediate release from prison.
Statement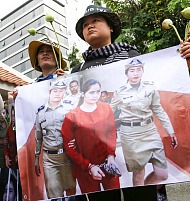 Civil Society Calls for Justice for Tep Vanny at Appeal Court
July 27, 2017
We, the undersigned, call on the Court of Appeal to overturn the unjust conviction of Ms. Tep Vanny on charges of intentional violence with aggravating circumstances based on her peaceful activism at a 2013 protest, for which she received a draconian sentence of two years and six months' imprisonment on 23 February 2017. The Court of Appeal will hear Ms. Tep Vanny's appeal against conviction tomorrow. On 15 August 2017, Ms. Tep Vanny will have spent one year in detention; her imprisonment is a clear attempt to silence one of Cambodia's most fearless and outspoken defenders of human rights ahead of the national elections in July 2018.
Photo Album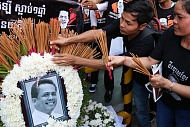 Events Commemorating the One-Year Anniversary of Kem Ley's Murder
July 11, 2017
This photo album covers the events that took place in Cambodia on 9 and 10 July 2017 to commemorate the killing of political analyst Kem Ley. Cambodians abroad also paid their respects to Kem Ley, with tributes taking place in Australia and Thailand. On 10 July 2016, Kem Ley was shot twice, in his chest and his head, at the Caltex petrol station in central Phnom Penh. The gunman Oeuth Ang was convicted and sentenced to life imprisonment in March 2017, however justice has yet to be served due to numerous concerns about the adequacy of the criminal process in both the investigation and the trial.
Document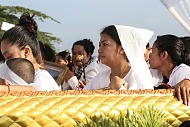 Joint Open Letter: Request to Create a Commission of Inquiry into the killing of Kem Ley
July 10, 2017
Ahead of the one-year anniversary of the killing of Kem Ley, we, the undersigned, reiterate our concerns regarding the apparent lack of progress in investigating this case, as well as the inadequate investigation and trial of Oeuth Ang, the only person yet convicted or charged in relation to Kem Ley's death. In light of the inadequacy of the investigation, we urge the Royal Government of Cambodia ("RGC") to establish an independent and impartial Commission of Inquiry, in line with international standards, to continue the investigation.
Statement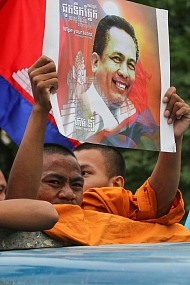 A Call for Justice: Civil Society Demands Independent Inquiry in Kem Ley Murder Case
July 8, 2017
One year after the murder of Kem Ley, we, the undersigned civil society groups, believe that justice has not yet been served for the late political analyst and the family, friends and colleagues he left behind.
The well-known political analyst and anti-corruption campaigner was shot dead at point blank range on 10 July 2016 while drinking coffee in a Phnom Penh petrol station. There has been no transparency in the murder investigation, and there are still many unanswered questions in the case.
Statement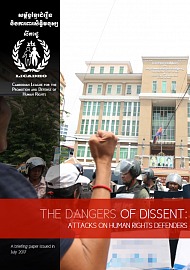 The Dangers of Dissent: Attacks on Cambodia's Human Rights Defenders
July 3, 2017
As Cambodia's human rights situation continues to backslide, exposing and speaking out against state-perpetrated abuses is ever more crucial. In the last two years, however, human rights defenders and other critical or independent voices have been among the main victims of Cambodia's fractious political situation.
In this latest in a series of briefing papers, LICADHO sets out threats facing those who stand up for human rights in today's Cambodia. Long-standing tactics used to silence human rights defenders – judicial harassment by a politicized court system; state-sponsored violence; and intolerance of peaceful protest – have been reinforced by new incapacitating laws and targeted digital surveillance. Although the examples presented in this paper are by no means exhaustive, taken together they provide a snapshot into the kinds of abuses that human rights defenders have been routinely subjected to in Cambodia over the last two years.
Statement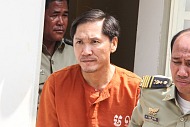 CSOs Condemn Discriminatory Denial of Medical Care to Detainees
June 28, 2017
We, the undersigned, condemn the discriminatory and arbitrary denial of medical care to three of the five '#Freethe5KH' detainees at Phnom Penh's CC1 (Prey Sar) prison facility. Mr. Ny Sokha, Mr. Nay Vanda, and Mr. Yi Soksan have finally been granted access to doctors from the Cambodian League for the Promotion and Defense of Human Rights (LICADHO), after such access had been arbitrarily restricted since April 2017. All three detainees experienced a serious deterioration in their health while the restrictions were in place. They have now been held in pre-trial detention for 426 days, along with their colleague at the Cambodian Human Rights and Development Association (ADHOC), Ms. Lim Mony, and Deputy Secretary General of the National Election Committee and former ADHOC staff member, Mr. Ny Chakrya.
Livestream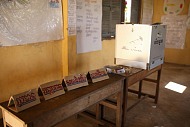 Cambodia's Commune Elections 2017
June 3, 2017
On 4 June, Cambodia is going to the polls. After two weeks of election campaigning, twelve political parties are competing for council seats in 1,646 communes across the country. Join us to follow the key events of the 2017 commune elections.
Statement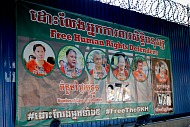 Cambodian and International CSOs Condemn Removal of Banners Calling for the Release of Human Rights Defenders
May 9, 2017
We, the undersigned Cambodian and international civil society organizations, condemn the removal by district and commune police authorities of banners calling for the release of six human rights defenders. Banners were removed from the offices of the Cambodian Human Rights and Development Association (ADHOC), the Cambodian League for the Promotion and Defense of Human Rights (LICADHO) and Mother Nature in Koh Kong's Smach Meanchey commune on 2 May 2017, as well as from three residences in Koh Kong province's Srae Ambel district on 3 May 2017.
Statement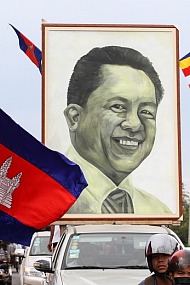 After Conviction, Civil Society Demands Independent Inquiry into Murder of Kem Ley
March 23, 2017
Three weeks after a four-hour trial hearing, the Phnom Penh Municipal Court today convicted Oeuth Ang – otherwise known as 'Chuob Samlab' – of the premeditated murder of prominent political analyst Dr. Kem Ley as well as illegal possession of a weapon under Articles 200 and 490 of Cambodia's Criminal Code. Presiding judge Leang Samnat sentenced Oeuth Ang to life imprisonment.
Despite compelling evidence that Oeuth Ang was the gunman who shot and killed Dr. Kem Ley, the lack of transparency in the investigation of Dr. Kem Ley's death, the brevity of the trial proceedings, and the failure to fully investigate motive, potential accomplices and the circumstances of Oeuth Ang's arrest, raise serious concerns about the adequacy of this criminal process. In light of the inadequacies in the investigation into Dr. Kem Ley's death, as well as in the trial proceedings, we, the undersigned civil society organizations, call for the establishment of an independent Commission of Inquiry into the circumstances of his murder, in accordance with international best practices.
Statement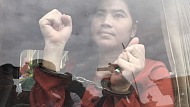 International and Cambodian Civil Society Condemns Continued Arbitrary Detention, Calls for an End to Judicial Harassment and Violence against Human Rights Defenders
March 5, 2017
We, the undersigned international and Cambodian civil society organizations, strongly condemn the brazen attacks carried out against Cambodian human rights defenders over recent weeks, in what appears to be a deliberate strategy by the Cambodian authorities to punish and deter any expression of dissent ahead of the upcoming commune and national elections, scheduled for June 2017 and July 2018 respectively.
Statement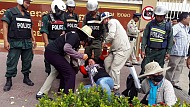 Tep Vanny Convicted Again as Para-Police Attack Supporters
February 23, 2017
We, the undersigned civil society groups, condemn today's unjust conviction and sentencing of Tep Vanny and the latest outrageous violence perpetrated by para-police against her supporters outside Phnom Penh Municipal Court.