Topic
General Human Rights
Statement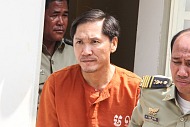 CSOs Condemn Discriminatory Denial of Medical Care to Detainees
June 28, 2017
We, the undersigned, condemn the discriminatory and arbitrary denial of medical care to three of the five '#Freethe5KH' detainees at Phnom Penh's CC1 (Prey Sar) prison facility. Mr. Ny Sokha, Mr. Nay Vanda, and Mr. Yi Soksan have finally been granted access to doctors from the Cambodian League for the Promotion and Defense of Human Rights (LICADHO), after such access had been arbitrarily restricted since April 2017. All three detainees experienced a serious deterioration in their health while the restrictions were in place. They have now been held in pre-trial detention for 426 days, along with their colleague at the Cambodian Human Rights and Development Association (ADHOC), Ms. Lim Mony, and Deputy Secretary General of the National Election Committee and former ADHOC staff member, Mr. Ny Chakrya.
Livestream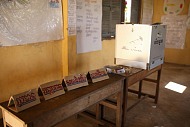 Cambodia's Commune Elections 2017
June 3, 2017
On 4 June, Cambodia is going to the polls. After two weeks of election campaigning, twelve political parties are competing for council seats in 1,646 communes across the country. Join us to follow the key events of the 2017 commune elections.
Statement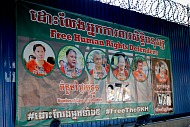 Cambodian and International CSOs Condemn Removal of Banners Calling for the Release of Human Rights Defenders
May 9, 2017
We, the undersigned Cambodian and international civil society organizations, condemn the removal by district and commune police authorities of banners calling for the release of six human rights defenders. Banners were removed from the offices of the Cambodian Human Rights and Development Association (ADHOC), the Cambodian League for the Promotion and Defense of Human Rights (LICADHO) and Mother Nature in Koh Kong's Smach Meanchey commune on 2 May 2017, as well as from three residences in Koh Kong province's Srae Ambel district on 3 May 2017.
Flash News
Land Activists Arrested Preparing for Black Monday Gathering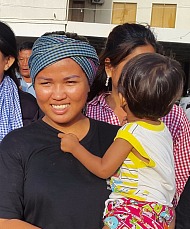 March 27, 2017 Sor Sorn and Nat Sreynak, both from Borei Keila community, were arrested this morning as they prepared for a Black Monday campaign gathering in front of their houses. Both were detained in 7 Makara police station until 7:15PM after nearly 11 hours in detention.
The two women, who were both wearing black t-shirts, were singled out and arrested by police and para-police at Borei Keila community at about 8.45 as they prepared for a gathering to call for the release of incarcerated human rights defenders, including Boeung Kak Lake community representative Tep Vanny who was arrested during another Black Monday event on 15 August 2016. Since the campaign began in May last year, there have been at least 38 arbitrary arrests of Black Monday participants, who have mostly been detained for hours before being released without charge. Today marked Sor Sorn's fifth arrest, and Nat Sreynak's second arrest, for participating in a peaceful Black Monday gathering.
Related Material:
Statement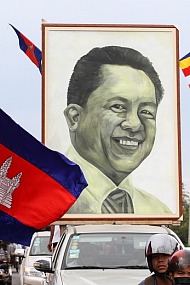 After Conviction, Civil Society Demands Independent Inquiry into Murder of Kem Ley
March 23, 2017
Three weeks after a four-hour trial hearing, the Phnom Penh Municipal Court today convicted Oeuth Ang – otherwise known as 'Chuob Samlab' – of the premeditated murder of prominent political analyst Dr. Kem Ley as well as illegal possession of a weapon under Articles 200 and 490 of Cambodia's Criminal Code. Presiding judge Leang Samnat sentenced Oeuth Ang to life imprisonment.
Despite compelling evidence that Oeuth Ang was the gunman who shot and killed Dr. Kem Ley, the lack of transparency in the investigation of Dr. Kem Ley's death, the brevity of the trial proceedings, and the failure to fully investigate motive, potential accomplices and the circumstances of Oeuth Ang's arrest, raise serious concerns about the adequacy of this criminal process. In light of the inadequacies in the investigation into Dr. Kem Ley's death, as well as in the trial proceedings, we, the undersigned civil society organizations, call for the establishment of an independent Commission of Inquiry into the circumstances of his murder, in accordance with international best practices.
Statement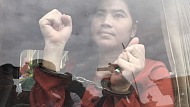 International and Cambodian Civil Society Condemns Continued Arbitrary Detention, Calls for an End to Judicial Harassment and Violence against Human Rights Defenders
March 5, 2017
We, the undersigned international and Cambodian civil society organizations, strongly condemn the brazen attacks carried out against Cambodian human rights defenders over recent weeks, in what appears to be a deliberate strategy by the Cambodian authorities to punish and deter any expression of dissent ahead of the upcoming commune and national elections, scheduled for June 2017 and July 2018 respectively.
Statement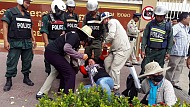 Tep Vanny Convicted Again as Para-Police Attack Supporters
February 23, 2017
We, the undersigned civil society groups, condemn today's unjust conviction and sentencing of Tep Vanny and the latest outrageous violence perpetrated by para-police against her supporters outside Phnom Penh Municipal Court.
Statement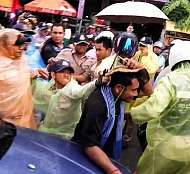 Human Rights Defenders Summonsed as 'Suspects' after Being Beaten by Para-Police
February 7, 2017
Two human rights defenders have been summonsed as suspects in relation to violence that occurred when para-police blocked a peaceful World Habitat Day march in October 2016. During the altercation, both men – LICADHO's Monitoring Manager Am Sam Ath, who was monitoring the event at the time, and Boeung Kak Lake community representative Chan Puthisak, who was documenting the march – were badly beaten by para-police in targeted attacks against them.
Statement
In Landmark Decision, UN Body Declares the Detention of Five Human Rights Defenders Arbitrary
December 18, 2016
FIDH, OMCT, CCHR, ADHOC and LICADHO welcome the recent Opinion adopted by the United Nations Working Group on Arbitrary Detention (WGAD) that recognises the arbitrary nature of the detention of human rights defenders Ny Chakrya, Ny Sokha, Yi Soksan, Nay Vanda, and Lim Mony. Our organisations call upon the Cambodian authorities to implement the Opinion of the WGAD by releasing the five human rights defenders immediately and providing them appropriate compensation.
Photo Album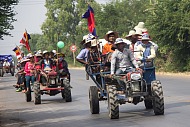 Justice 2016: Celebrating International Human Rights Day Across Cambodia
December 13, 2016
Over 11,000 people across Cambodia joined together in a series of events to celebrate International Human Rights Day 2016. Celebrations organised by Friends of December 10 across the country saw thousands speak on issues such as free and fair elections, land rights, a living wage for workers, a free and fair judiciary and an end to attacks on fundamental freedoms.
Statement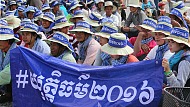 Thousands Celebrating International Human Rights Day across Cambodia
December 6, 2016
From December 2 until December 10, a series of 35 events across Cambodia will see thousands of people in 17 provinces and Phnom Penh celebrate International Human Rights Day 2016. Events will largely take place in rural Cambodia, where grassroots groups including communities affected by land conflicts, youth networks, associations, and monks as well as unions and NGOs around the country will hold a series of celebrations under the theme of 'Justice2016'. In Phnom Penh and four of Cambodia's provincial towns – Siem Reap, Battambang, Sisophon and Sihanoukville – larger events will see groups from surrounding communities coming together to celebrate in solidarity.
Statement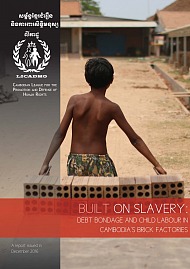 Built on Slavery: Debt Bondage and Child Labour in Cambodia's Brick Factories
December 2, 2016
On the International Day for the Abolition of Slavery, LICADHO publishes its report "Built on Slavery: Debt Bondage and Child Labour in Cambodia's Brick Factories" which presents evidence of the widespread use of contemporary forms of slavery in Cambodia's brick manufacturing industry. It finds that despite the existence of comprehensive and long-standing legislation criminalizing the use of debt bondage and prohibiting child labour, competent authorities are making no efforts to eradicate them and are in fact enabling their survival.
Photo Album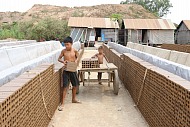 Built on Slavery: Debt Bondage and Child Labour in Cambodia's Brick Factories
December 2, 2016
To accompany publication of the report "Built on Slavery: Debt Bondage and Child Labour in Cambodia's Brick Factories" LICADHO is releasing this photo album which shows the different elements of the brick-making process and the living and working conditions of the adults and children who make the bricks.
Briefing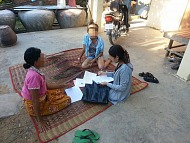 Getting Away With It – 2016 Update
November 28, 2016
A year ago, to mark the 2015 16 Days Against Gender Based Violence campaign, LICADHO published a report Getting Away With It: The Treatment of Rape in Cambodia's Justice System. The report was based on cases investigated by LICADHO in 2012, 2013 and 2014 and found that there were grave and systemic flaws in how rape cases are prosecuted in Cambodia and as a result, a disturbingly low number of convictions. There were several reasons for this: the extensive use of financial compensation to settle cases, widespread corruption amongst the police and the judiciary, poor understanding and application of the law by judges, and the prevalence of discriminatory attitudes towards women.
Document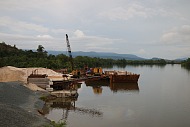 Joint Open Letter: Seeking Clarification Regarding Sand Exports
October 31, 2016
We, the undersigned civil society organizations, write to His Excellency Mr. Suy Sem, the Minister of Mines and Energy, to request clarification regarding sand exported overseas by Cambodia from 2007 to 2015. A Ministry spokesman has been quoted as saying that Cambodia's global sand exports amounted to just over 17 million tons between 2007 and 2015. However, the only official export data issued to date by the Cambodian government in relation to sand exports, from the Ministry of Commerce, only discloses sand exports to Singapore for the same period, totaling about 2.8 million tons. The Cambodian government is yet to explain to which other countries it is exporting sand to, or at what price this sand is being sold for.