Topic
General Human Rights
Article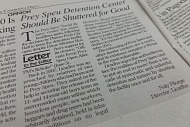 Prey Speu Detention Center Should be Shut for Good
June 8, 2016

Prey Speu "Social Affairs" center has made the headlines again recently following the decision by the Phnom Penh Municipality to keep the detention facility open despite Prime Minister Hun Sen's support for its closure (Cambodia Daily, "Officials Keep Prey Speu Open After PM's Rebuke", June 3, 2016).
Statement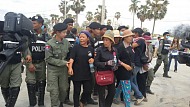 Civil Society Condemns Escalating Intimidation of Human Rights Defenders
May 10, 2016

Yesterday's detention of eight human rights workers and activists was an egregious violation of the right to freedom of expression in Cambodia, civil society groups said today. The detentions, which followed the pre-trial detention of four other rights workers and an election official last week, highlight an alarming surge in the Cambodian government's latest campaign of intimidation against civil society.
Statement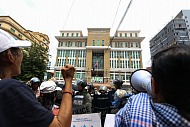 Civil Society Condemns Charging of Human Rights Defenders
May 2, 2016

We, the undersigned human rights and other civil society organisations, condemn in the strongest terms the politically-motivated charging of six human rights defenders from a Cambodian human rights group, the country's National Election Committee (NEC) and the United Nation's Office of the High Commissioner for Human Rights (UNOHCHR). The targeting of these individuals, five of whom were sent to pre-trial detention today, is the latest escalation in a far-reaching government assault on civil society ahead of upcoming local and national elections, and is a clear reprisal for support provided by rights workers in a politically-sensitive case.
Flash News
Detained civil society members transferred to the Phnom Penh court
May 1, 2016 About 8am this morning, the five civil society members previously detained at the Anti-Corruption Unit (ACU) were transferred to the Phnom Penh Court of First Instance where they expect to be charged.
The group, four human rights workers from ADHOC and one deputy secretary-general of the National Election Committee, have been detained for three days while undergoing questioning by the ACU in relation to an alleged extramarital affair by opposition leader Kem Sokha. The decision by the ACU to detain the five has been strongly condemned by civil society groups.
Related Material:
Statement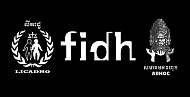 Cambodia: EU must demand an end to persecution of opposition during human rights dialogue
April 29, 2016
The European Union (EU) must use the upcoming human rights dialogue with Cambodia to demand that authorities stop the harassment, arbitrary arrest, and imprisonment of opposition MPs, members, and their supporters, FIDH and its member organizations, the Cambodian Human Rights and Development Association (ADHOC) and the Cambodian League for the Promotion and Defense of Human Rights (LICADHO), said today. This year's EU-Cambodia human rights dialogue is scheduled to take place from 2 to 4 May in Phnom Penh.
Statement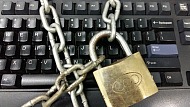 New Law on Telecommunications: A Legislative Attack on Individuals' Rights and Freedoms
March 31, 2016

Behind a façade of "technical" intent, the new Law on Telecommunications (Telecoms Law) poses a severe threat to freedom of expression in Cambodia, targeting not only online public expression but also any private communications made using telecommunications devices. In a briefing paper released today, LICADHO analyses the law's most egregious provisions – which, among others, allow the government to secretly intrude into the private lives of individuals, destroy evidence before criminal trials, and seize control of the entire telecoms industry if arbitrarily deemed warranted. Its excessive measures, particularly those creating new criminal offenses, reveal the true intent of the law: to intimidate individuals, punish the exercise of fundamental rights and freedoms and quash individual and group dissent.
Document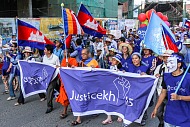 Joint Letter to US Secretary of State John F. Kerry
January 25, 2016

We, the undersigned Cambodian civil society groups, urge US Secretary of State John F. Kerry to call on the Royal Government of Cambodia to commit to upholding human rights and democratic obligations as a condition of strong and prosperous relations with the United States of America. During the Secretary of State's visit to Phnom Penh ahead of the US-ASEAN special summit at Sunnylands we request him to consider the numerous actions of the Cambodian government that clash with the fundamental values of the United States of America and are harmful to the rights of Cambodian citizens and the economic growth of Cambodia.
Photo Album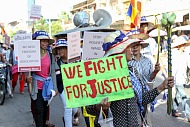 Thousands Demand Justice for Human Rights Day Celebrations
December 17, 2015
To celebrate International Human Rights Day (IHRD), about 10,000 people from rural and urban communities participated in 20 marches and events across the country from December 6 to December 10. These were organized by the informal network Friends of December 10th, which includes youth, land communities, associations, farmers, monks, and NGOs. On December 10, groups peacefully marched from various locations in Phnom Penh toward the Ministry of Justice to demand that the government resolve Cambodia's land conflict epidemic; reform the judicial system and release human rights defenders and activists; raise the minimum wage and respect labour rights; end state-sponsored violence; and respect freedoms of expression, association and peaceful assembly. This year's IHRD theme was 'Justice'.
Statement
Thousands Set to Celebrate International Human Rights Day Across the Country
December 4, 2015

Thousands of Cambodians in 16 provinces will gather to celebrate the 67th International Human Rights Day (IHRD), culminating in a joint celebration in Phnom Penh on December 10. From December 6 onward, grassroots groups such as communities affected by land conflicts, youth networks, associations, and monks as well as unions and NGOs across the country will hold a series of celebrations under an overall theme of 'Justice'.
Statement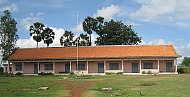 LICADHO Calls for Immediate Closure of Prey Speu Center Following Two Deaths
November 3, 2015

Following the deaths of two people unlawfully detained in the Prey Speu "Social Affairs" Center after having been arbitrarily arrested prior to Pchum Ben, LICADHO calls on relevant authorities to investigate the deaths and reiterates calls for the prompt closure of Prey Speu and all other such centers operating outside the criminal justice system. These are the second and third such deaths in less than a year.
Statement
CSOs call for an End to Impunity in Cambodia on the International Day to End Impunity for Crimes Against Journalists
November 2, 2015

To mark the United Nations' second International Day to End Impunity for Crimes against Journalists, we, the undersigned civil society organizations ("CSOs"), call upon the Royal Government of Cambodia to bring an end to Cambodia's rampant culture of impunity, and to ensure that the perpetrators of human rights violations are brought to justice.
Statement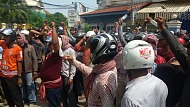 Civil Society Condemns Violence Against Cambodian Opposition MPs
October 27, 2015

ADHOC, CCHR, CCIM, CLEC, STT and LICADHO strongly condemn yesterday's violence outside the National Assembly and at the gate of an opposition leader that left two opposition CNRP MPs injured and bloodied, and call for an immediate independent and transparent investigation into the orchestrated violence. We further express deep concerns over the lack of police action to control a related gathering in front of Kem Sokha's house, which was surrounded this afternoon by several hundred individuals, some of who threw rocks at the front gates while others were heard calling for even further violence.
Photo Album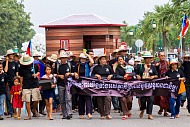 Communities from Across Cambodia Celebrate World Habitat Day in Phnom Penh
October 5, 2015
This morning, over 1,400 community members, monks and grassroots groups from across Cambodia gathered in Phnom Penh to celebrate the 30th World Habitat Day and to call on authorities to respect Cambodian people's right to housing.
Statement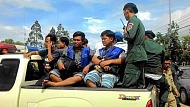 ADHOC, CLEC and LICADHO Call for the Immediate Release of 17 Activists and Observers in Koh Kong
September 2, 2015

ADHOC, LICADHO and CLEC are outraged by the detention of 17 protestors, NGO staff and media workers in Koh Kong's provincial police station and call for their immediate release. The 17 were detained in the midst of a gathering calling for a solution to Chi Khor Krom community's land conflict. The gathering involved 50 youths and land activists who had also participated in daily peaceful protests against the arrest and imprisonment of three activists from NGO Mother Nature since August 19.
Statement
LICADHO Calls for Restoration of Open Access to Companies Register
June 25, 2015

The Cambodian League for the Promotion and Defense of Human Rights (LICADHO) deplores the apparent decision by the Ministry of Commerce to substantially reduce the amount of information about companies that it publicly discloses through its website. After a recent website upgrade by the ministry the only information now available on companies is the company name, the chairman's name, and a phone number. Coming so soon after LICADHO's request for greater transparency in relation to economic land concessions, this development is particularly disappointing.