Photo Album
Dr. Kem Ley's 100 Day Funeral Procession
On Sunday, 16 October, thousands of people joined a 90-kilometre funeral procession, from Phnom Penh to Takeo, to mark 100 days since the assassination of political analyst Dr. Kem Ley. He was shot dead in a busy Caltex petrol station cafe in central Phnom Penh on 10 July 2016. Over the past three months since he was murdered, there has still been no independent and credible investigation into his murder.
The procession started from Wat Chas, a pagoda in Phnom Penh, where over the previous two days thousands of people had travelled to pay respect.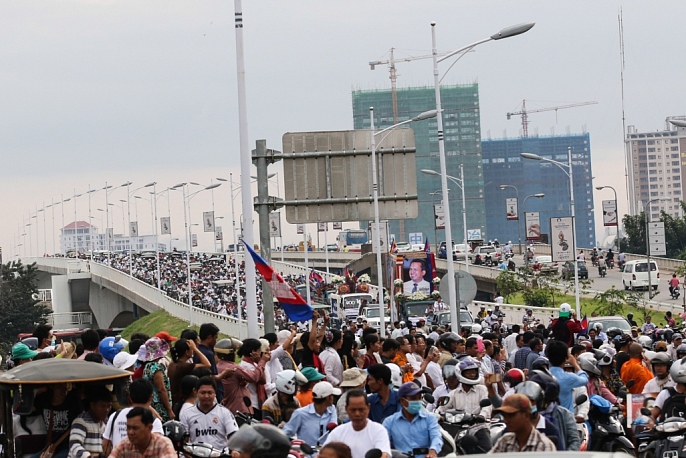 Thousands joined the 90-kilometre procession, on motorbikes, tuk tuks, trucks and cars. Many more lined the streets as the procession made its way through the city.
100%
0%
0%
0%