Flash News
Communities Celebrate International Human Rights Day
Published on December 10, 2017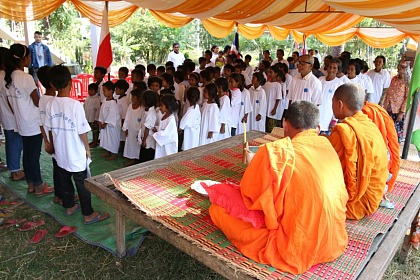 Enlarge this picture
Lor Peang community in Kampong Chhnnang celebrated International Human Rights Day.
More than 3,000 Cambodians have been gathering around the country in over a dozen, mainly rural, locations to celebrate the 69th International Human Rights Day - despite ongoing government restrictions on civil society.
Communities and civil society organisations spoke out about land grabbing, natural resource protection and minority rights in a series of events since Friday.
Despite the current climate of fear, communities, grassroots groups and trade unions demonstrated solidarity in private and public events. Several faced restrictions from local and provincial authorities, including not being allowed to march.
International Human Rights Day is celebrated every year to mark the signing of the Universal Declaration of Human Rights, adopted by the United Nations on 10 December 1948.
67%
33%
0%
0%
Related Material
Topics & Tags